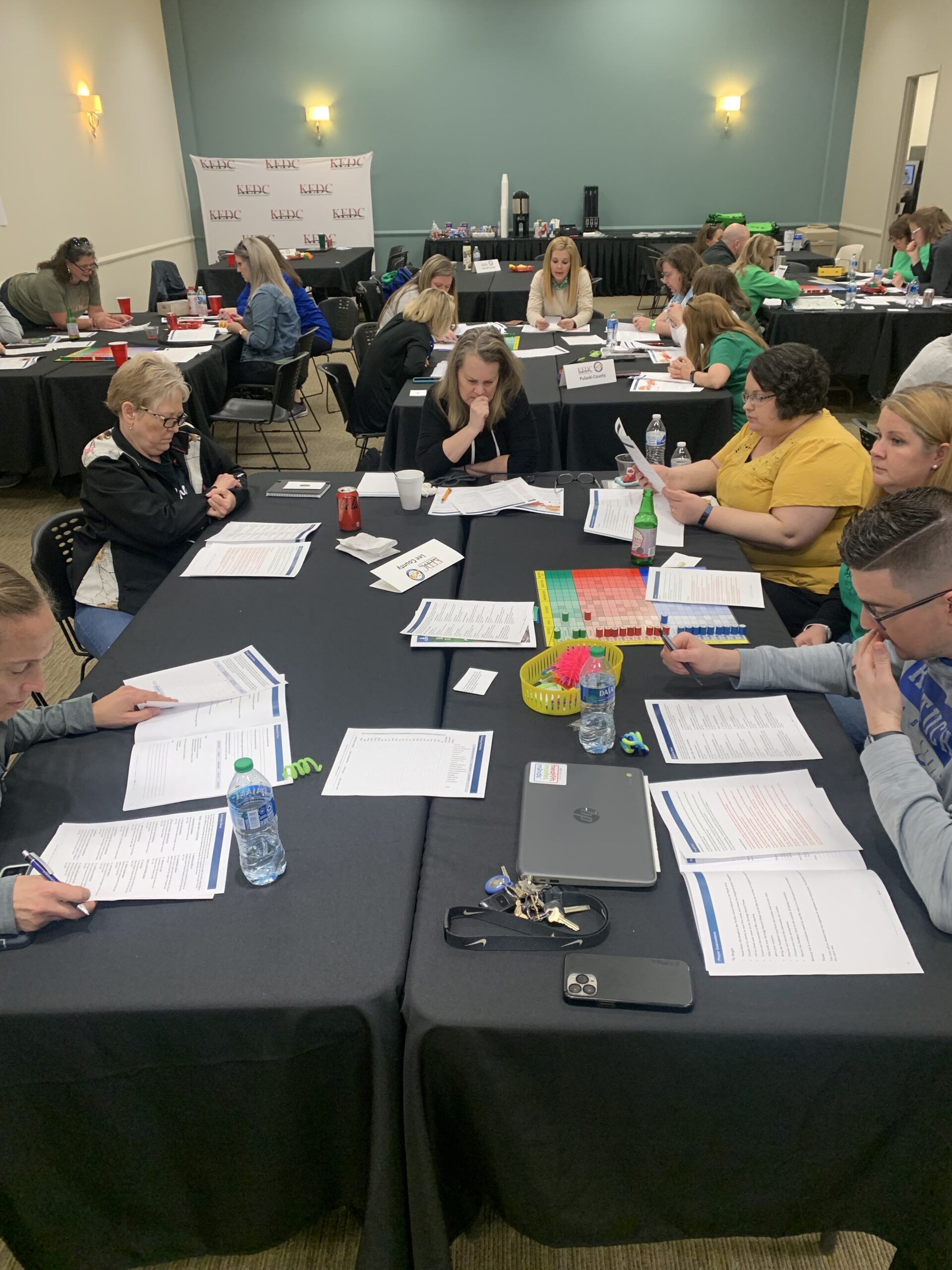 Our role is to blaze a path to student success as guides for schools and community partners to implement the Whole School, Whole Community, Whole Child (WSCC) approach. We share a common goal with school, family and community stakeholders to ensure that each student is healthy, safe, engaged, supported, and challenged to achieve their full potential.

Over the last 4 years, we have been working with the Kentucky Department of Education on their 1801, Improving Student Health and Academic Achievement through Nutrition, Physical Activity and the Management of Chronic Conditions in Schools grant. There are nine priority districts around Kentucky that have been attending institutes in person and virtually. It's been a joy to work with these nine districts and hear their success stories. One district PE teacher advocated to their principal by giving her John Ratey's SPARK book. The principal came back from Thanksgiving break having read the book, changed the Master Schedule to ensure every single student in that school received physical education before
their math class! Math scores have increased.

Another district found an empty room in one of their buildings for staff to workout in throughout the school day on their planning time or lunch time. Every one of the nine counties/districts have installed water filling stations. Some have partnered with local organizations and businesses to ensure students have water bottles. All have completed modules of the School Health Index which has helped inform their action plans. One county's District Health Advisory Council had 5 school administrators attend their last meeting. Two counties had their Superintendent join the Ed-Venture Race in downtown Louisville last summer attached to the KY SHAPE convention.

These successes demonstrate systems change. Creating a culture of health that sustains beyond the grant, beyond staff turnover. Kudos to the Department of Education and Department of Public Health for their amazing partnership and leadership the last four years. It"s been amazing to watch these teachers, administrators, schools nurses and counselors learn how to be systems thinkers and implement components of our Blaze Approach.

In Ohio, Kevin Lorson at Wright State and I have partnered to work with multiple counties and districts to implement a Whole Child Approach the last three years. We have counties that have hired a Whole Child Coordinator, leading the MTSS, SEL and behavioral health issues, but also available to comprehensively address any school health issue that emerges (pandemic, natural disaster, cluster of pregnancies, etc.). These districts have sustained their initiative as a result of our ongoing institutes and technical assistance. We have drawn from Blaze Approach by helping these districts complete the SHAPE Assessment Tool and use those results to inform their action plans.

We'd love to work with you! Here are some options: