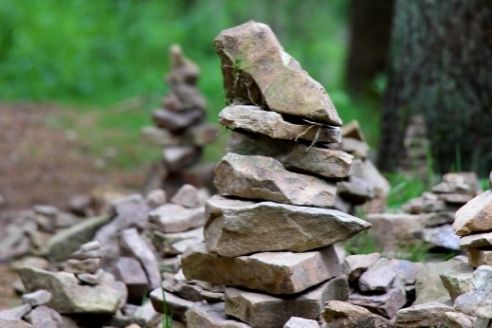 Who We Are
Cairn Guidance brings decades of experience in education, as well as community and school health at the local, state and national levels.
Our team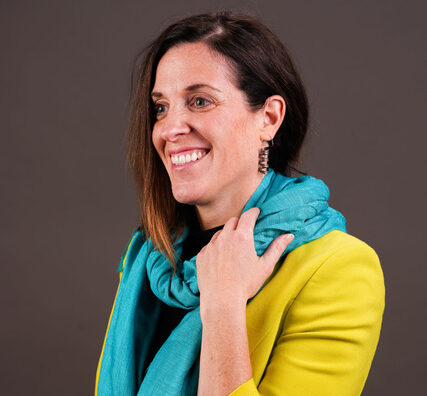 Jessica Lawrence, MS
---
Jessica Lawrence, MS
---
Jess Lawrence is an enthusiastic, energetic, extroverted New Englander living in Eastern Kentucky by way of Portland, Oregon after 20 years. She started her career doing exactly what she wanted to do since her own high school experience—teaching 7th graders health education. In 2003, Jess was hired as the Health Education Curriculum Specialist for the Oregon Department of Education, where she provided assistance and professional development to health education teachers across Oregon. In 2006, Jess pursued a career as a national school health consultant, working with state departments of education and health, school districts and non-profits working to create healthier schools and communities. She writes health education curriculum, facilitates and trains educators and community members on school & public health issues and presents at conferences. Her true passion is working with organizations and agencies on leadership development around systems thinking. In 2015, Jess fell in love with someone and left her beloved Portland Oregon to be with him and his three children in Morehead KY! They have two dogs Ase and Hope and Jess enjoys cycling, international travel, cooking and watching soccer. To hear more about Jess' personal and professional journey, listen to P&P's Podcast called Pursuing Fearless here. Jess was the first guest on this podcast!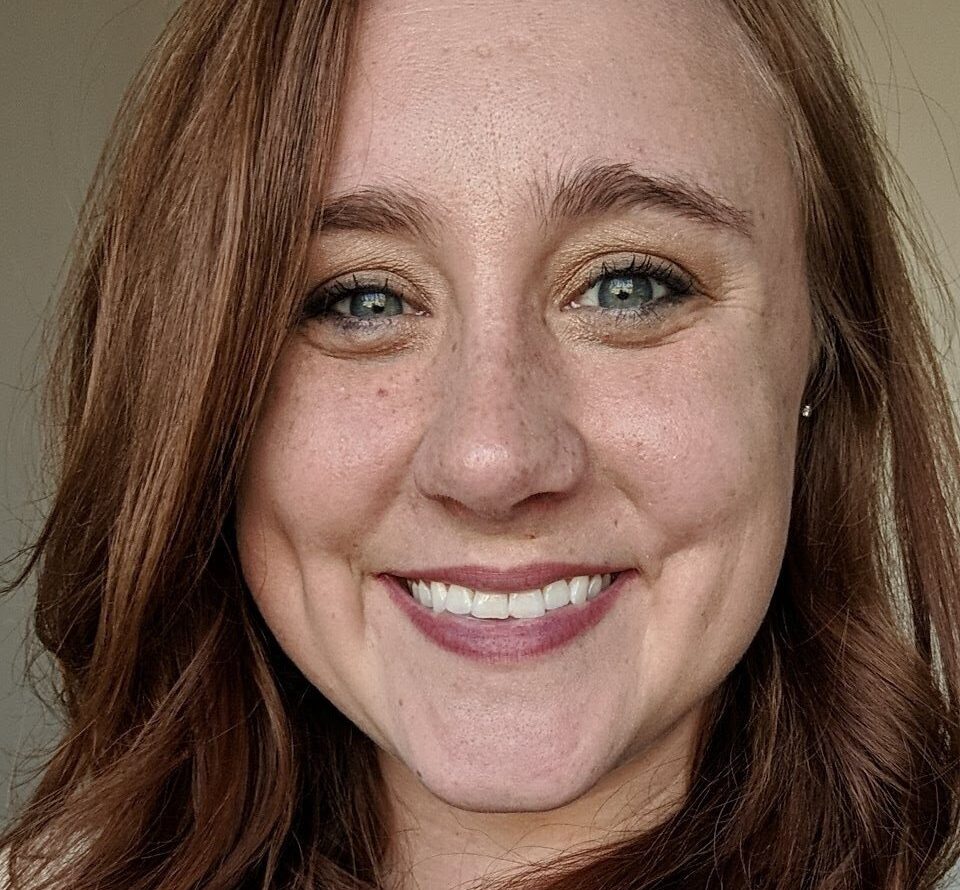 Samantha Lowe McCleese, MS
---
Senior Manager of Operations and Measurement
Samantha Lowe McCleese, MS
---
Senior Manager of Operations and Measurement
Samantha Lowe McCleese is a graduate of Morehead State University's Experimental Psychology master's program. Originally from Maysville, Kentucky she has been a resident of Eastern Kentucky her entire life. Growing up in Appalachian culture sparked Samantha's interest in sex education, and she later went on to further research the topic in her Master's research project; A Vagina is an Ugly Duckling: Metaphors for Sex Education. Samantha has been a member of the Cairn Guidance team since 2016 and is excited to continue! During her time with Cairn Guidance she has worked on multiple projects and has had the opportunity to travel the United States for the Dove Self Esteem Project. Samantha has previously worked as a Behavior Specialist, where she helped individuals and families with diagnosed disabilities reach their full potential and personal goals. Samantha currently lives in Morehead, Kentucky with her three dogs; Tesla, Petie, and Luna. When Samantha has free time you can find her hula-hooping, hanging out with plants, playing videogames, or spending quality time with her husband.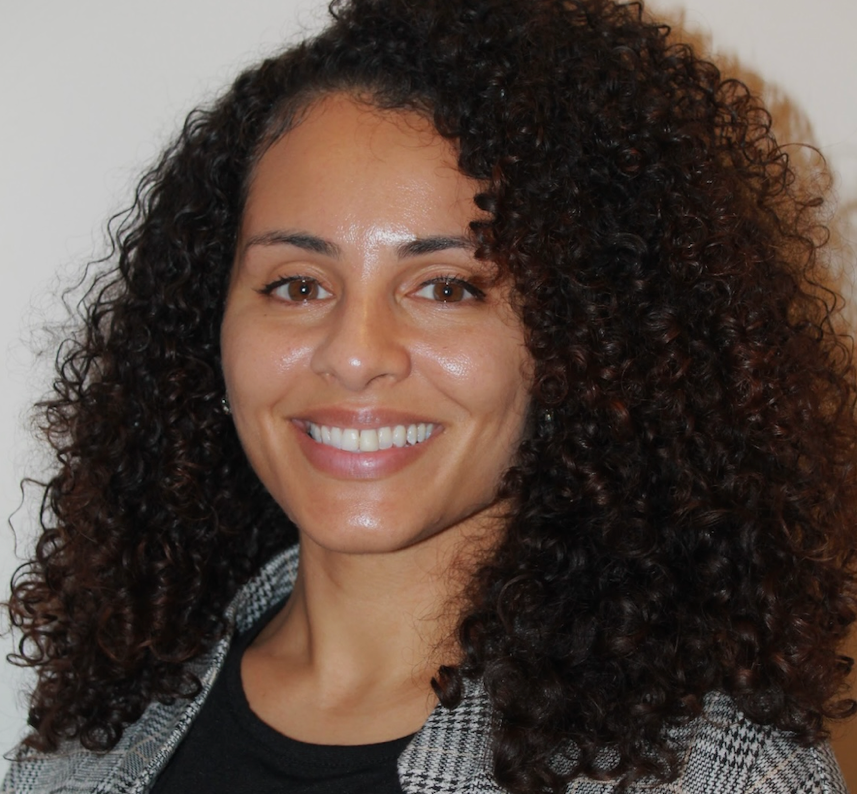 Britnee Harvey, Ed.D.
---
Contractor/SLOD Ambassador Coordinator
Britnee Harvey, Ed.D.
---
Contractor/SLOD Ambassador Coordinator
Britnee Harvey has her undergraduate degree in Public Health from Slippery Rock University of Pennsylvania and a Master's degree in Educational Studies from Duquesne University. She recently obtained a Doctor of Education degree from the University of Pittsburgh with a concentration in Health and Physical Activity. Britnee has experience in public health, health promotion, community health, school health and education working in various sectors including healthcare, K-12 education and higher education. She is also a cadre trainer for the Dove Self-Esteem Project. Britnee's passion and experience align with incorporating the Whole School, Whole Community, Whole Child (WSCC) model to improve school health policies and practices. She is passionate about creating healthier school and community environments for underserved populations, ensuring that young people are afforded the opportunity to reach their full potential. Britnee currently lives in Washington State with her husband and son. During her free time, she enjoys spending quality time with her family, volunteering and exploring the outdoors including hiking and playing basketball.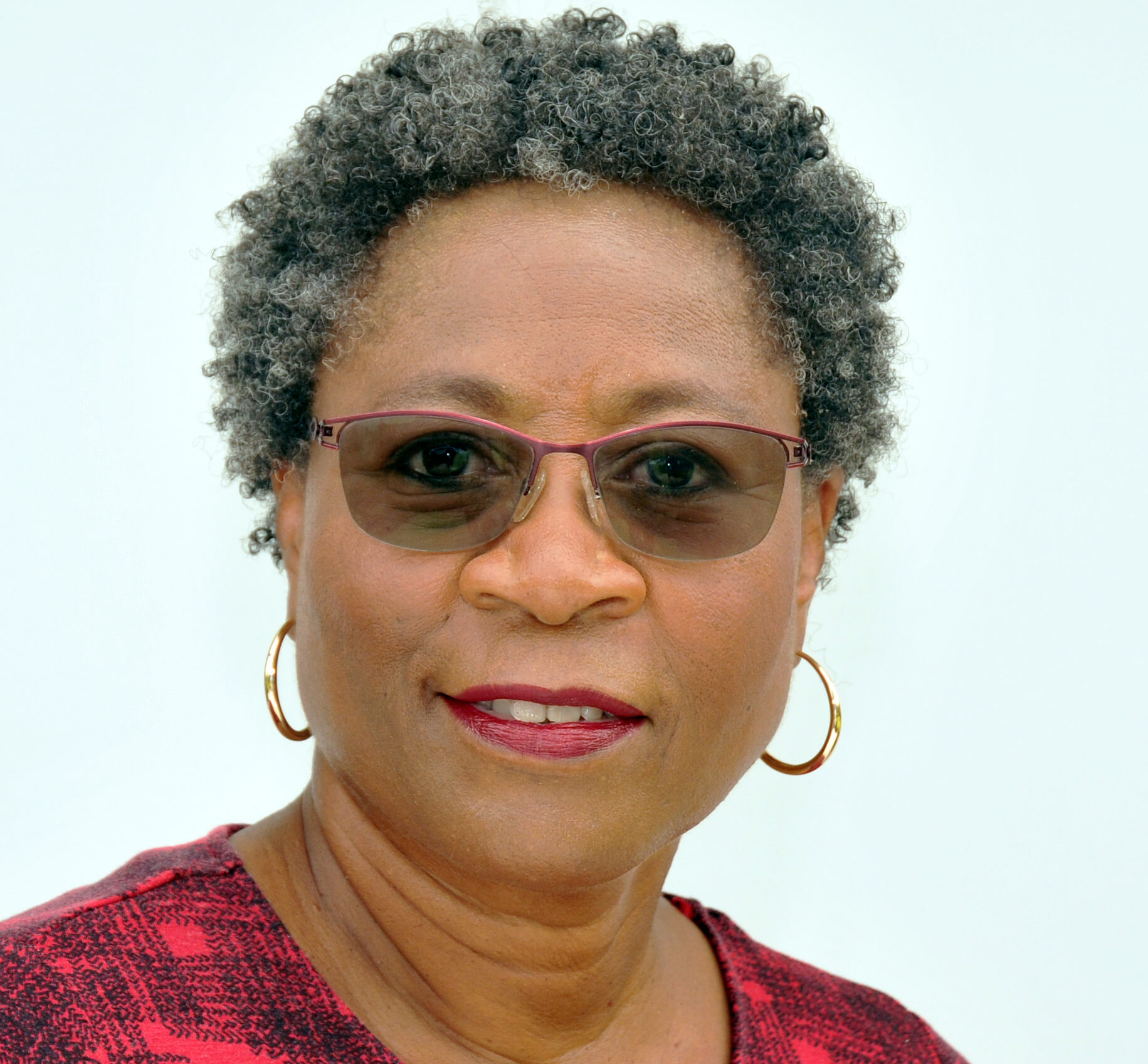 Antionette Meeks, EDD, CPP, MCHES
---
Dove Self-Esteem Project Coordinator
Antionette Meeks, EDD, CPP, MCHES
---
Dove Self-Esteem Project Coordinator
Antionette Meeks is formerly with the Florida Department of Education as the Health Coordinator/Assistant Director, where she worked with district offices, state and community organizations, and other state agencies. Antionette organized and led a professional development cadre and a cadre of district-level health education coordinators who acted as an advisory board. She also created, organized, and facilitated the Academy for Teachers of Health Education, worked with the Florida Department of Health on the implementation of the Youth Risk Behavior Survey, and facilitated the implementation of the School Health Profiles. As she closed her career, she was a staff member for the Monique Burr Foundation for Children, where she assisted with aspects of their bullying and child abuse prevention education programs.
Riley Peyton
---
Riley Peyton
---
Riley Peyton is currently attending Morehead State University while pursuing a bachelor's degree in Health Promotion and a minor in Business. She is currently serving as the treasurer on the executive board of the Epsilon Theta Chapter of the Chi Omega Fraternity. After graduating high school as a three-sport athlete with accolades in all, she has moved her focus to helping the Make-A-Wish Foundation through their partnership with Chi Omega. By helping to lead community service events, her chapter alone raised $14,000 to help a wish child in the school year 21-22. She also is the head of the budget committee, assistant for the fall recruitment process, and has served on other committees throughout her time in the chapter. During her spare time she loves hanging out with her family and friends, spending time with my sorority girls at events, baking, going on walks with my roommate, and spending time with my cat Vader.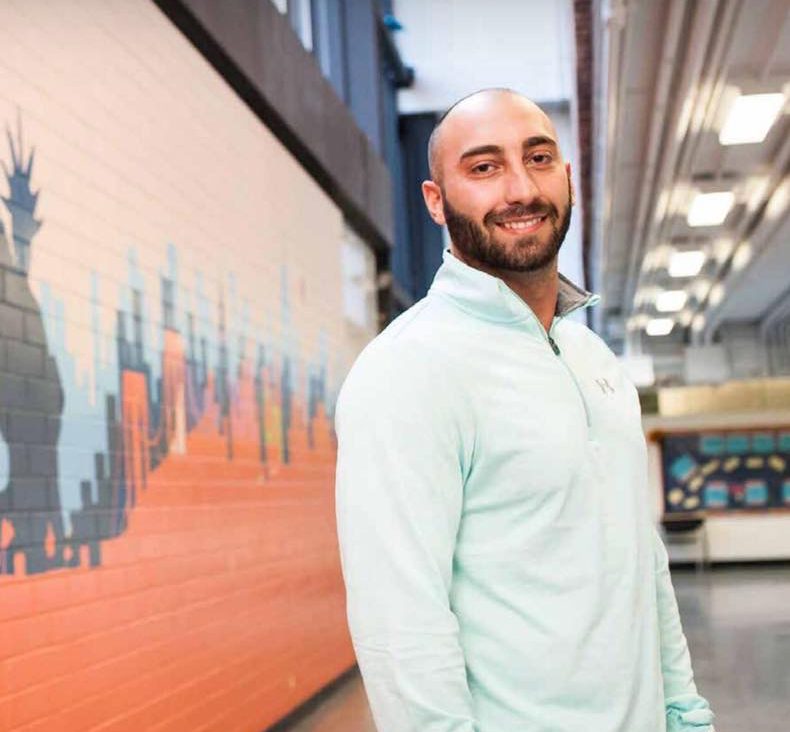 Gaetano Antonacci, MS
---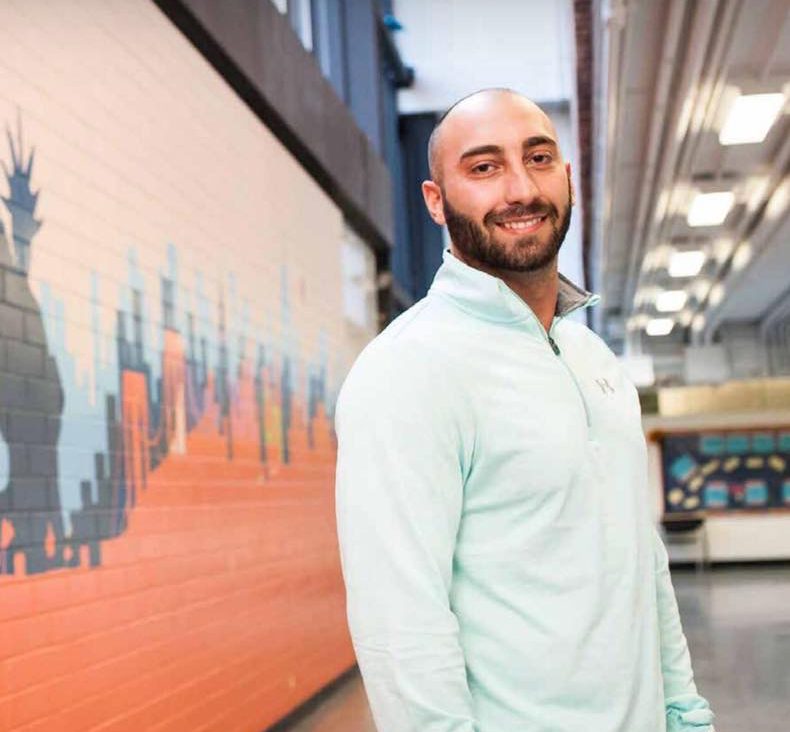 Gaetano Antonacci, MS
---
Gaetano Antonacci has his undergraduate degree in physical education and health education and a Masters degree in Health Education. He is currently working on his second Masters Degree in Educational Leadership. Gaetano has five years experience as a health teacher and Dean of Students and most recently was a health education Instructional Coach with the New York City Department of Education (NYC DOE) for two years. His role with the DOE was to provide health education coaching and mentorship, and model teaching practices to provide a more comprehensive understanding of program objectives and goals to support all New York City Health Education teachers. He led the work for citywide implementation of health education Professional Learning Communities, as well as facilitated professional development around comprehensive health education, skills-based health education, comprehensive sexual health education, HIV/AIDS, and safe and affirming schools for LGBTQ youth to hundreds of new and veteran teachers. He was a co-writer for the NYC middle school health education scope and sequence and has presented on the state and national levels particularly around his work with vaping and e-cigarette prevention education. He is currently a middle school health teacher with the Freeport Public School District and works as a consultant with Cairn Guidance.
Lindsay Armbuster, MS
---
Lindsay Armbuster, MS
---
As someone who has always appreciated the importance of all types of health and the daughter of a teacher and a nurse, it is only natural that Lindsay became a health educator. A classroom teacher since 2004, Lindsay experiences daily the impact that optimism and a growth mindset can have on a class, an individual, and their health behaviors. As a result, Lindsay's teaching, whether to young students or adults and everything in between, is focused on strengths and possibilities. Lindsay's educational and instructional approaches have been highly influenced by the philosophies of skills-based health education and social-emotional learning. In addition to working as a health education curriculum writer and consultant, Lindsay is a full time middle school health teacher and an adjunct instructor at a graduate school in Troy, New York. She has taught Health Education K-12, including adapted Health Education for students with significant academic needs. At all levels, Lindsay uses a skills-based approach and has trained many other health/PE and elementary teachers in this strengths-based, highly authentic, and student-centered approach. Lindsay loves sharing her knowledge and passion for health education with others. She is a Distinguished Modern Classrooms Educator with the Modern Classrooms Project, a Google Certified Teacher, a BrainPOP Certified Educator and a PearDeck InsPEARational Educator. In her spare time, Lindsay enjoys spending time with her husband and two children, reading, knitting, and basking in the four seasons that happen in beautiful upstate New York!
Kevin Lorson, Ph.D.
---
Kevin Lorson, Ph.D.
---
Kevin Lorson is a Professor and Co-Program Director for the Health & Physical Education Program at Wright State University in Dayton, Ohio. Kevin is the Principal Investigator and Project Manager for the Health and Opioid Prevention Education (HOPE) Curriculum and the Health, Opioid Prevention, Education and Support (HOPES) in Schools project. He has worked on many Ohio health and education initiatives including: the Ohio Physical Education Standards, Ohio Physical Education Evaluation, Ohio's Early Learning Standards, Ohio Department of Education (ODE) Strategic Plan Committee; ODE Behavioral Health & Wellness Advisory Committee; Ohio Joint Study Committee for Drug Prevention Education in Schools; Ohio Health Education Model Curriculum and the Health & Opioid Prevention Education (HOPE) Curriculum. In 2018 he was recognized with the Meritorious Award from OAHPERD, Ohio SOPHE Outstanding Contributions to Health Education Award, and the Chancellor Award from the Ohio Department of Higher Education for his work with health and physical education in Ohio. Kevin and Cairn Guidance have worked collaboratively for a number of years on multiple projects including co-facilitating a series of school district-level institutes focusing on substance abuse prevention, social and emotional learning and the Whole Child. Kevin supported Cairn Guidance in the development of a toolkit called– Supporting the Whole Child During a Pandemic Response. Currently Kevin is working with us to create a survey and collect data on the status of Health Education in Oregon. This project will be used to inform curriculum development, support for health teachers, and used for advocacy for comprehensive, skills-based health education.
Ready to connect with us?