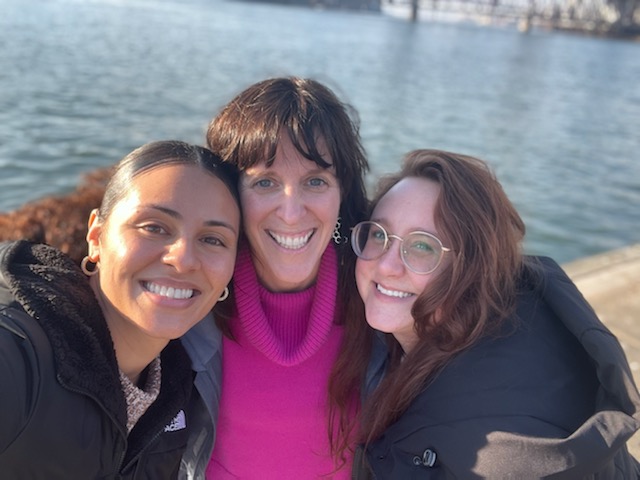 Samantha, Britnee, and I spent a lot of time discussing the pro's and con's of getting together in Oregon during an ongoing pandemic. We are all fully vaxxed and boostered, but we knew there was still risk in coming together to meet in person. In the end, we felt like the in-person time to build our team culture (Britnee is fairly new to our team), work on strategic planning, operations and just hang out… was worth the effort!
Samantha and I had to fly in from Kentucky and Britnee had about a four-hour drive from WA state. We kicked off our first day with an informal game of Cairn Guidance trivia (a way to bring in some history!) and then discussed our values, using value cards in the photo below.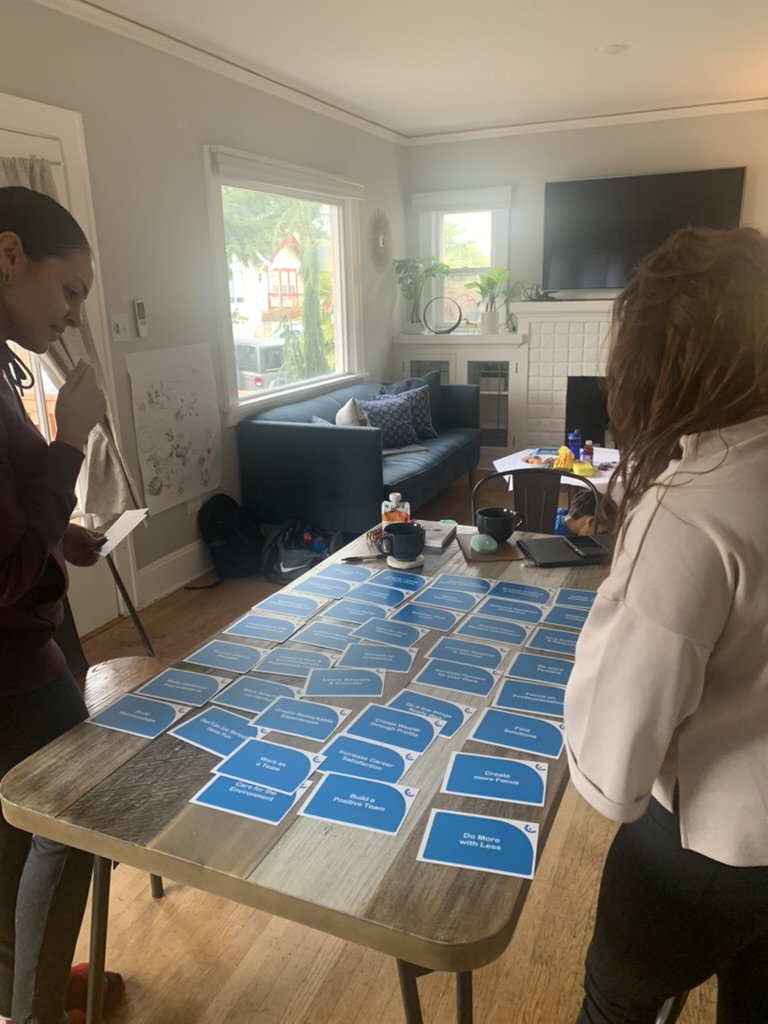 Late morning, we discussed our strategic plan, creating professional development goals for ourselves (CHES certification, Operations certification), as well as revenue and client goals. We reviewed the data from our post-contract client survey to help inform better business relations, efficiencies, and effectiveness.
We met up with our friend & colleague Suzanne Hidde from the Oregon Department of Education for a brief lunch and went for a long walk in the afternoon.
We started our second day discussing our homework, pre-assigned podcast listening. We all choose an episode from Maintenance Phase, a podcast about "wellness and weight loss, debunked and decoded". Britnee listened to the episode on the President's Physical Fitness Test, Sam on Eating Disorders and I listened to Fat Camps. We had a robust discussion about body image, weight loss, and atypical eating/disordered eating.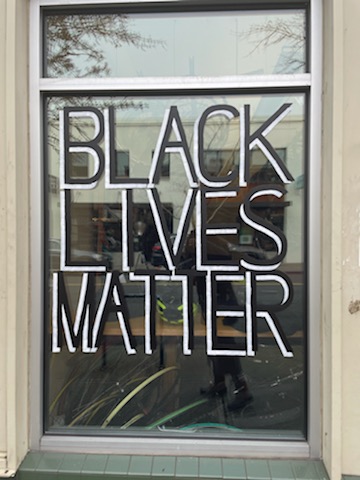 We spent the rest of the morning discussing the operations of our business- what is working to help us be efficient and effective and what might not be working? We walked to lunch and joined the Portland Public School Health Education team at Tin Shed for some connection and networking time! We took photos of art inspired by the Black Lives Matter movement furthering our conversations in the afternoon about what our role is to lift up marginalized populations in our country including POC and the LGBTQ+ community. We wanted to support Minority-Owned restaurants, so ordered Ethiopian and Mexican food on different occasions. On the topic of inclusion and supporting minorities, our team began to brainstorm a scholarship that we hope to offer to a Person of color (POC) entering into the field of health or physical education (more on that at another time as it gets fully developed).
I feel incredibly thankful to continuously be building a skilled team that helps implement our mission around creating places of health and well-being where all people are healthy, connected, and have the opportunity to achieve their full potential!