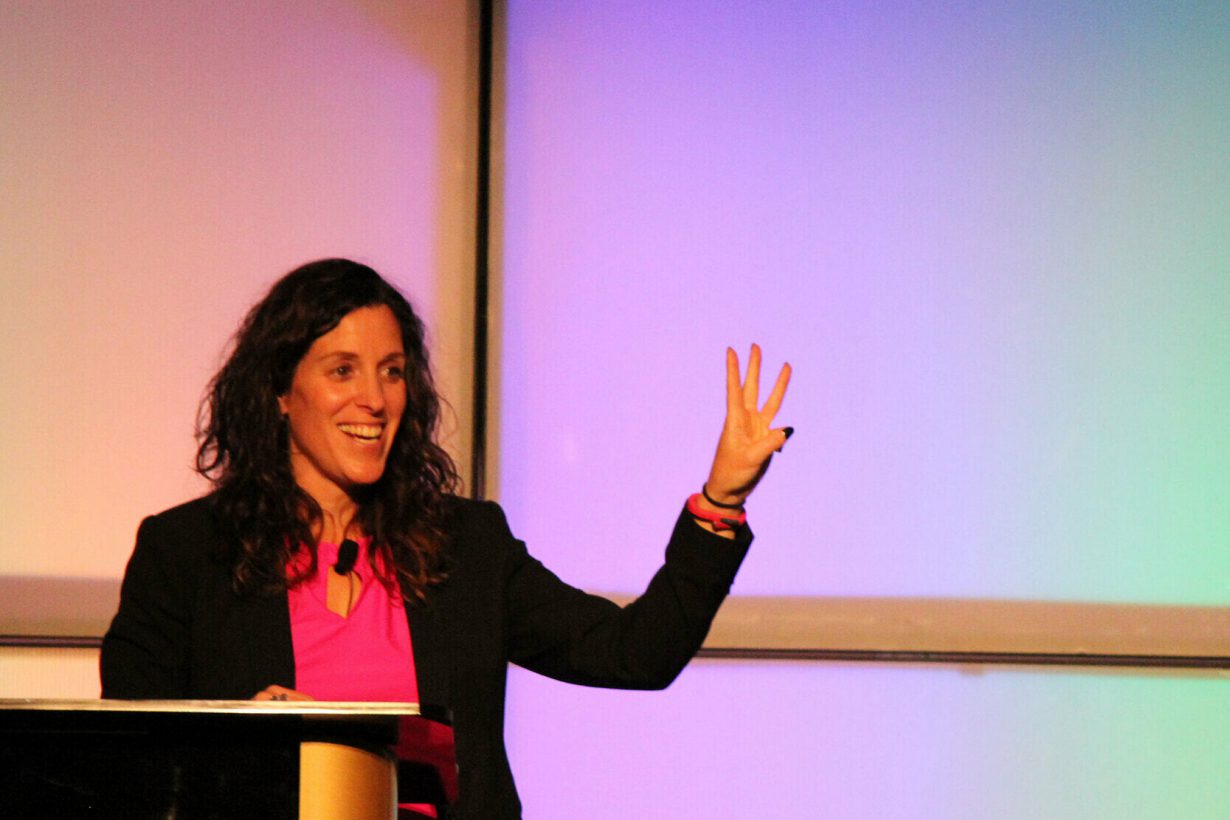 Keynote Speaking
Jess believes that when people dedicate the time, create the challenge and commit to doing something extraordinary, they collectively create a better world. Jess takes the experience she had on her 4,197 mile solo bicycle trip journey and presents a call to action to do something personally or professionally bold.

The Director of Cairn Guidance, Jess Lawrence provides keynote presentations for professional conference events and workshops. In 2013, Jess experienced her own call to action. During that summer, she successfully completed a 23-year-old dream of bicycling 4,197 miles across the country. Solo. In her keynote, Jess shares the extraordinary journey of preparing and fulfilling a major life goal, and relates her experience to key lessons that empower leaders to create positive change within the Public Health and Education sectors. Jess is able to customize her keynote to benefit diverse audiences, and breathes life into her narrative by sharing photos and videos that incorporate the balance of work and play. She motivates her audiences to create personal calls to action, and has her participants up and moving throughout the hour-long presentation to provide an atmosphere that welcomes movement, connection, and change.

In sharing her story, Jess hopes to inspire and give a voice to audience members' own personal and professional journeys, daring them to do something extraordinary to create lasting change.
Want to learn more about the Keynote?
Learn more at our Do Something Extraordinary page.

"Jessica Lawrence's presentation at our meeting of school leaders was interrupted several times by standing ovations. It was highly entertaining and profoundly inspiring. Nobody in the audience will forget the powerful life lessons she taught so memorably."


Howell Wechsler
CEO of Alliance for a Healthier Generation
"Jessica was the best keynote speaker in terms of relevance and interest that I've ever heard at a conference."


Anonymous
Southern Obesity Summit
"Jessica was one of the best keynote speakers I have ever heard. She was interactive and fun. Her message was clear and well understood. I felt energized after hearing her speak!"


Anonymous
Healthy Schools Leadership Retreat